Activated carbon, also called activated charcoal, is a form of carbon processed to have small, low-volume pores that increase the surface area available for adsorption or chemical reactions. Due to its high degree of microporosity, just one gram of activated carbon has a surface area in excess of 1,300 m2 (14,000 sq ft), as determined by gas adsorption. An activation level sufficient for useful application may be attained solely from high surface area; however, further chemical treatment often enhances adsorption properties. Activated carbon is used in gas purification, decaffeination, gold purification, metal extraction, water purification, medicine, sewage treatment, air filters in gas masks and respirators, filters in compressed air and many other applications.
Coconut Shell
Coconut shell Carbon Filtration Systems, Inc. products are well known for their signature absorptive properties. Very large internal surface areas characterized by microporosity along with relatively high hardness and low dust make these carbons particularly attractive for water and critical air applications.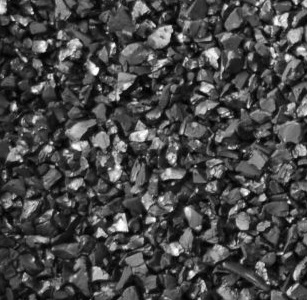 Coal
Coal based Carbon Filtration Systems, Inc. products are commonly used across a large number of industries for a variety of applications. Demand is typically high for this relatively low cost filter media in both gas and liquid applications.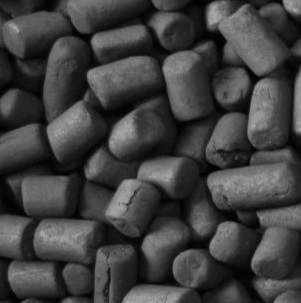 Wood
Wood based Activated Carbons are a growing product finding use in a number of new applications in addition to producing different performance characteristics in industrial applications typically catered for by coal or coconut products. Wood carbons have excellent decolourising properties owing to their signature porosimetry.